Dear reader,
It is Monday again, so it's waiting for you: today's Indie Promotion!
Only a Glow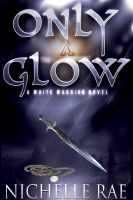 by Nichelle Rae
Ebook Short Description: What if the world was ending? What if you only had the power to save it? And what if your power wasn't in your control? Welcome to Azrel's dilemma. Only A Glow is the first book in an epic new series The White Warrior. Join Azrel, her brother Rabryn, and her best friend Ortheldo, as they try to save their world from another age of the Shadow Gods rule, and find out what's wrong with Azrel's magic.
Where to find.
You can find the e-book on Smashwords.com. Don't hold back for the price – it's free!